Business Case Studio
The Challenge: "The future is not what it used to be"
BCS focus is on your ability to explore and simulate an uncertain future instead of finding "answers" in historical data. Exploring the future requires a system that will give you the ability to:
Play with different scenarios
Work with Porfolios of Business Cases
Create and switch Models
Make simulations capturing Uncertainty and Risk
Visualize models and analysis
Analyze data
Collaborate with others
Connect to many data sources
Product Tour
Scenarios
Highly flexible contribution analysis
Sensitivity
Compare
Collaboration
Scenarios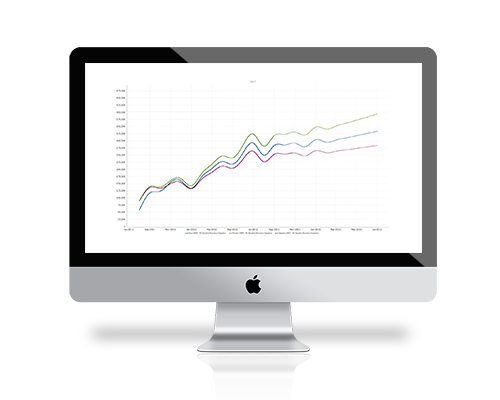 Create and/or import reference data
Create your own scenarios by entering data or import from external sources. Mix data containing different time steps.
Add and change scenarios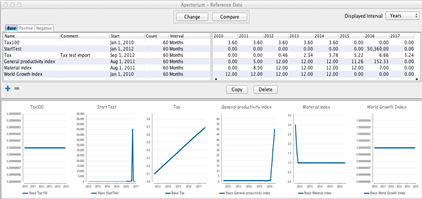 Compare scenarios
Compare scenarios quickly and easily to high-light differences and to ensure that input mistakes are discovered.
Contribution analysis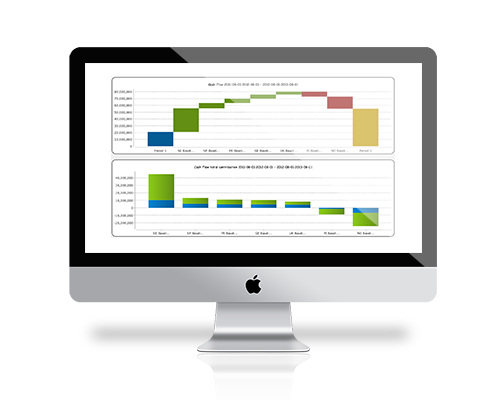 Contribution analysis
See how business cases are contributing to value changes.  Easily select the time periods you need.
Growth analysis on the fly

---
Always have overview at hand during analysis

Sensitivity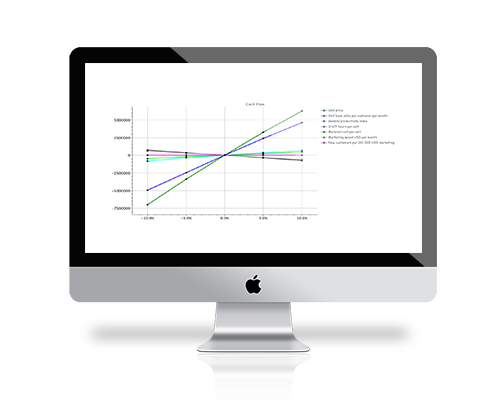 Sensitivity analysis made easy
Sensitivity analysis is easy and fast even with large datasets and advanced models. This will let you find areas to explore further and save time. It will also help you find potential areas of risk.
Zoom in on the details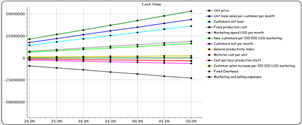 ---
Auto save of sensitivity results to Excel file
While conducting sensitivity analysis your data will be saved to file. This will let you make many different tests and then play with the results.
Compare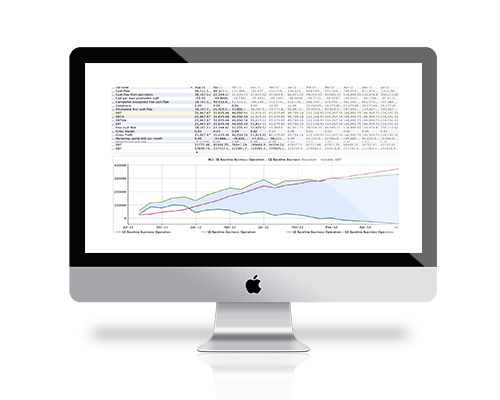 Compare business cases
The compare functionality is a fast way to view the changes you make to a business case. By using a number of different cases for exploration you can quickly see the effects of changes and build a story.
Compare portfolios
Use the display view to make instant comparisons among portfolios.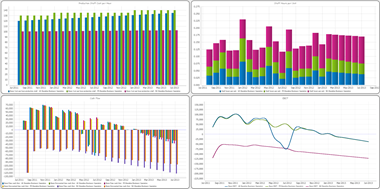 ---
Explore the important dynamics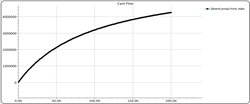 Collaboration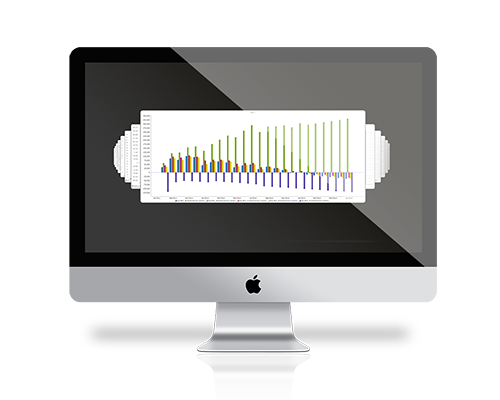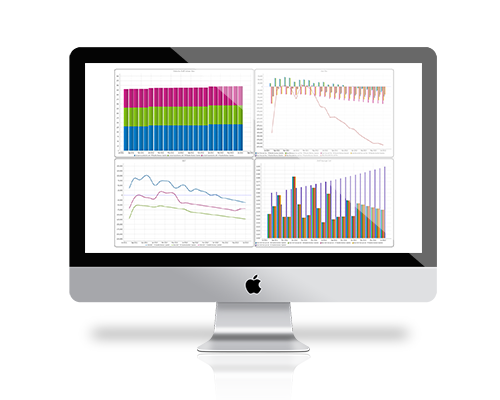 ---
Multi screen and multi usage
Use two screens when conducting meetings and keep only the relevant charts up for the audience while you explore the data without distracting with details.
---
Run analysis while presenting information
Run analysis on the fly while you work together. You can perform analysis in real time and have all viewers reflect on various changes to model and parameters. No more static charts with the real-time exploration power of Voyager.
---
Document and distribute analysis instantly
Document and distribute analysis instantly
Key Benefits
Enlightened decision-makers & Actionable insights
Future focused tools
Perform all sorts of what-if analysis, scenario analysis, contribution analysis and simulations.
Beyond data
Challenge your mental models by creating new insights when working with models as well as data.
Collaboration
Share results, models and data easily.
Connect and Integrate
Use the data you have in your current systems as well as data from external sources.
Explore alternatives with speed
Compare alternative scenarios and business cases with ease and speed. Easily change data and alter models and compare at calculation speeds not found in spreadsheet models.
Document
Instant documentation of your models.
Avoid spreadsheet complexity
Waste no time and money on ultra complex spreadsheets that are prone to errors and not communicable.
Universal usage
Virtually unlimited usage for working with portfolios of business cases across domains and industries.
Acqwit address
Box 27002
10251 Stockholm
© Copyright Apertorium AB
ACQWIT is a registered trademark of Apertorium AB. All rights reserved.